Plagiarism is a subject many people approach lightly because they do not see its full repercussions. Yet it's a longstanding problem that still persists despite the presence of tools that identify it.
The effects of plagiarism, frequently overlooked in university years, not only result in poor knowledge and writing skills – they can also have adverse consequences on one's career. We have compiled a list of five people who would appear to have plagiarized, whether intentionally or not, on more than one occasion.
The Politician
Current Vice-President Joseph Biden is an important example of how mistakes from university can come back to haunt you. A failed 1965 introductory law school course forced him to withdraw from the Democratic US presidential nomination race in 1987. The allegation centered on plagiarism. In an attempt to save his campaign, Biden admitted wrongdoing and also clarified that it was unintentional mistake in his work during his first year in law school. Following his withdrawal from the Presidential race, Biden appealed to the Delaware Supreme Court and the allegations were dismissed.
There was also another incident involving Biden in the same race. Accusations surfaced about some of his speeches in which he was alleged to – on certain occasions – have used excerpts of a speech made by British Labour party leader Neil Kinnock without appropriate attribution. It should be noted that in Biden's previous speeches he had been citing his sources appropriately.
The Journalist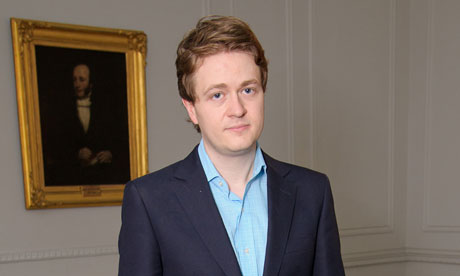 The British writer and journalist Johann Hari also has a story to tell. In 2002, he started working for The Independent newspaper. Subsequent years brought about numerous allegations concerning the alleged similarity of Hari's interviews with previous published work. In 2011, Hari was suspended by the newspaper pending an inquiry, the results of which have not been made public.
Subsequently, the Council for the Orwell Prize, which Hari had been awarded in 2008, gathered to scrutinise the allegations. Hari made the honorable decision to return the prize. Later, the Council said that the prize would have been withdrawn had Hari not made the decision to return it. The Independent posted Johann Hari's personal apology on the 15th September 2011.
The Writer
Stephen Ambrose was an American historian, biographer, and a university professor of history. His book "The Wild Blue"  triggered accusations from Tulane Law Professor Sally Richardson in 2002. The basis was several passages plagiarized from Thomas Childers' book "Wings of Morning: The Story of the Last American Bomber Shot Down over Germany in World War II". Although footnoting the sources, his methods were incomplete and flawed. Further investigation by Forbes found Ambrose's unethical practices to date back to his doctoral dissertation in 1963.
The Artist
Damien Hirst, a member of Young British Artists, as well as artist and entrepreneur, has also received criticism for plagiarism and appropriation. Starting with works of art dating back to 1989, his controversial work has provoked numerous claims. In 2000 he was sued over his sculpture Hymn. Despite making numerous charitable donations, Hirst had to agree on restrictions on further reproduction of his sculpture.
His questionable methods led to eight more claims, as The Guardian reported. His "In the Name of the Father" is reported to have been plagiarized from John LeKay's earlier "This is My Body, This Is My Blood". Other notable pieces include "The Pharmacy", which Joseph Cornell had first created in 1943.
The Pro
Gerald Posner, referred to as "Superplagiarist" by Gawker, is the heavyweight plagiarist in our list. His copycat-like habits resulted in a federal lawsuit in May 2013. Prior to this, claims ranged from Frank Owen's lawsuit about his (Owen's) book "Clubland" being plagiarized, through to optioning another book infringing copyrights for a TV show. In fact, Posner's ways are so notorious that the media is overflowing with publications covering claims about his work. The Miami Times detailed 35 instances of plagiarism by Posner.